Everything in the universe has rhythm.
Everything dances.

~ Maya Angelou ~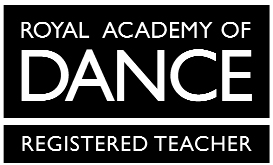 Adult classes
Saturdays
9.30-10.30 Adult Ballet: Just the right exercise for adults who love the disciplined workout of careful stretching, coupled with the elegance of classical ballet.
10.30-11.30 Ballet Floor-Barre: This is a special Ballet technique on the floor, based on The Boris Kniaseff method. The exercises will be done sitting, on the back, stomach, and on the side. It's for dancers to prepare, maintain and dance well, but it's also for those interested in general body fitness. The method gives you arm and leg co-ordination, it sculpts your leg muscles in a healthy way, and it strengthens your core to re-establish the lower and the upper part of the body.
11.30-12.30 Pointe Workout Classes: will prepare you for and work with pointe, but will also be useful for anyone wanting to strengthen the muscles in their legs (particularly lower legs) and improve their strength and flexibility, thus avoiding injuries. So, even if you have no desire to wear pointe shoes for dance, this class will still be very effective.
Private Lessons by appointment are available to assist students to perfect techniques, learn variations, rehearse choreography and prepare for exams and competitions. Also for amateurs who would love to get back and/or start and speed up their love for dance.
A six-week course is £66 and all classes are run in school term time.
Students are welcome to have a one-off drop-in class for £13 to try out a class before committing to a course.
Live streaming tuitions also available, please enquire.